Can you go caving with a young child? Yes. But take the short tour. Expect it to be hard, there might be crying involved.
Last weekend we planned to take the kids through their first cave. Montana's exciting, Lewis and Clark Caverns. The Classic Cavern Tour boasts a 2-mile tour, over 600 stairs, ducking, waddling, bending and sliding progression. Our youngest is 18 mo, strong-willed and lets us know if he doesn't like something. We couldn't imagine being trapped underground if he decided he didn't like it.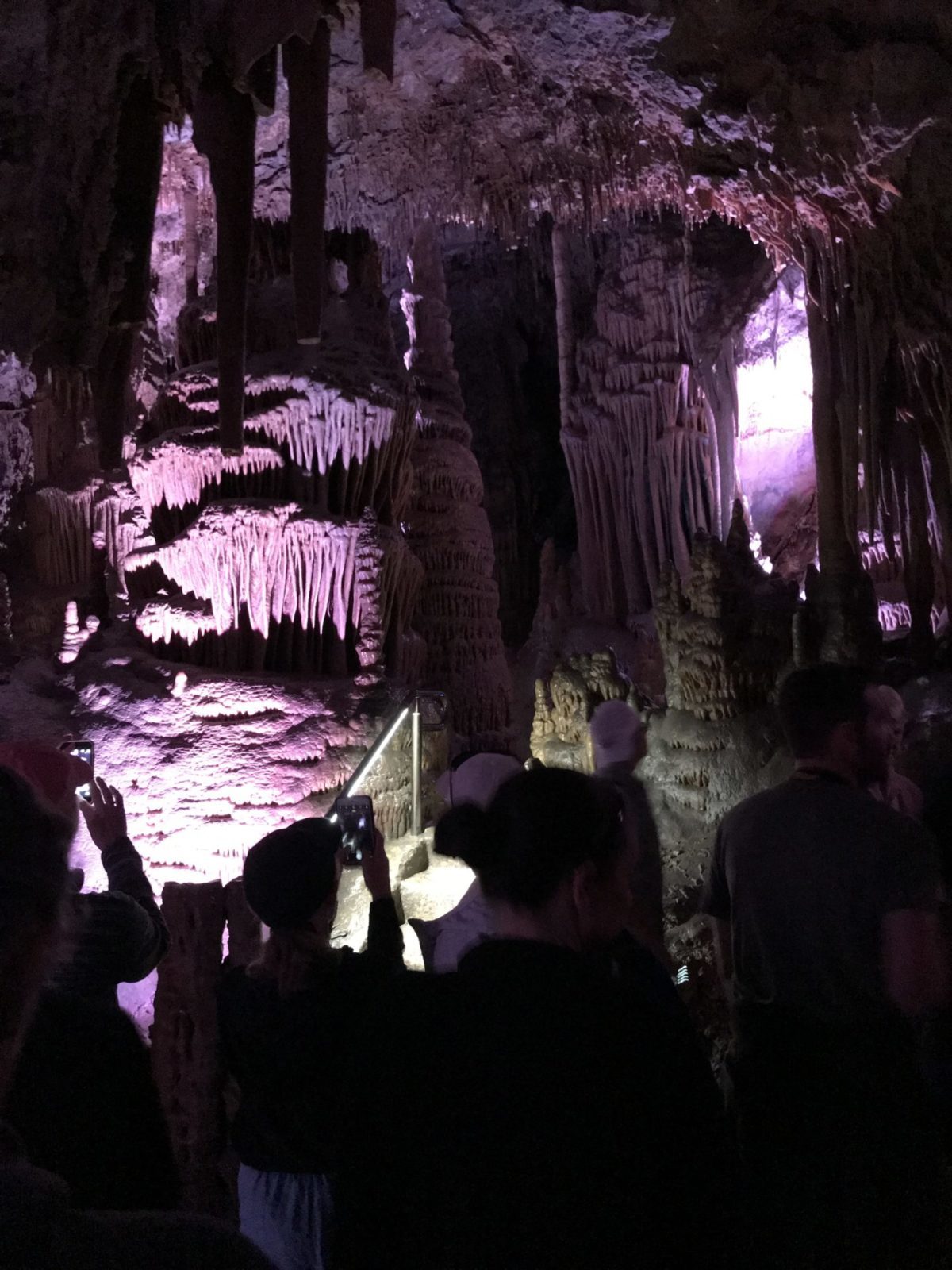 Even if your baby cries, take the tour.
We chose the shorter, easier Paradise Tour. It was a little bit disappointing as adults. I wanted to be able to explore more of the Caverns than just the two rooms we saw. BUT we were incredibly grateful we took the shorter tour with the little one. He actually slept part of the time and was okay underground. However, there was another baby on the tour who basically cried the whole time! Poor thing. He did not like it. Even if your baby cries, take the tour. Lewis and Clark Caverns, we will be coming back to explore the rest of you when our kids are older!