My son's favorite vegetable is Sweet Potatoes.
Baked, with loads of butter melted into the golden, mashed goodness. It seems that the nutrition world approves of them as well since they are included in many popular diets like Whole 30 and said to be better for diabetics than regular potatoes. Happily, and with some trepidation, I started some slips from grocery store sweet potatoes this spring and planted them in my Montana garden.
To encourage a longer season for the heat loving plants, I placed walls of water around the little starts and laid down black plastic around them to encourage warmth in the ground and discourage weeds. We had a cool spring, but eventually, I was able to take the walls of water off. I dug one plant up and there were several good sized tubers along with some small ones!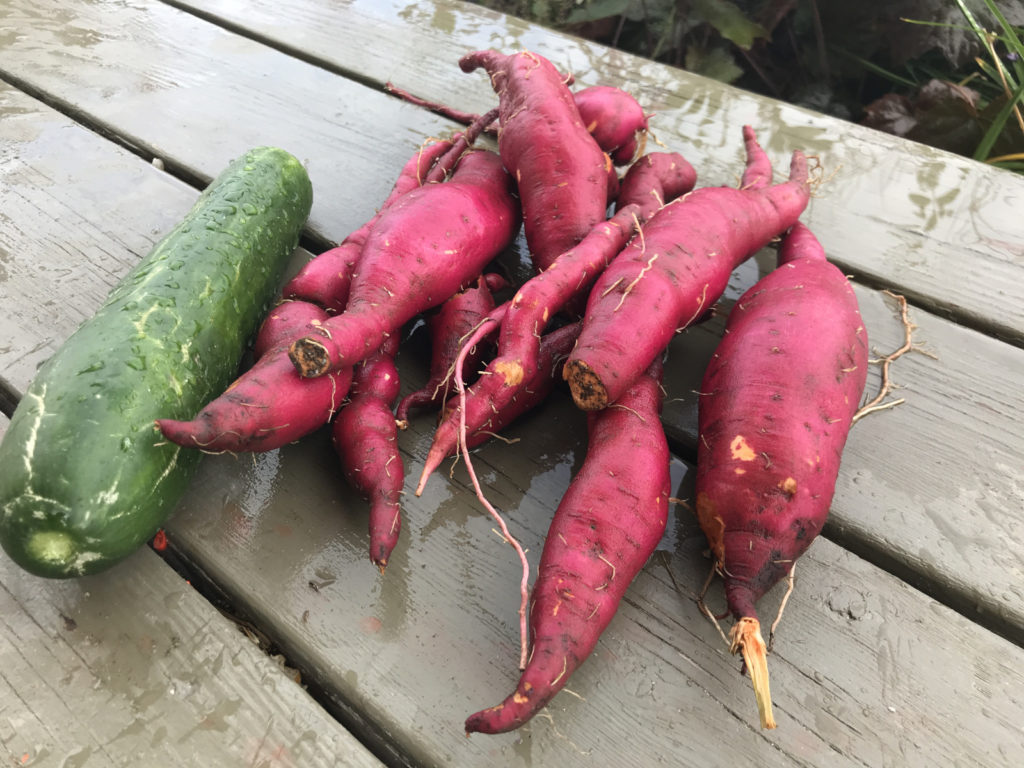 The leaves have finally frozen back and we dug them on October 1. All together we harvested about 8 lbs from 6 plants. Sadly, it looks like a rodent, probably a field mouse had devoured the biggest and best ones. I will have to work on rodent control under the tarps I use to combat weeds. See this post A Beautiful Working Garden. What do you all use to keep out mice in your garden? I am planning on growing sweet potatoes again next year, bigger and better! 🙂